20 Days Uganda Safari – Game Drives – Wildlife Experience – Gorilla Trekking
Price is based on 2 persons traveling with private accommodation (2 x single room)

Jinja • Sipi • Kidepo Valley National Park • Murchison Falls National Park • Kibale National Park • Queen Elizabeth National Park • Bwindi Impenetrable Forest National Park • Lake Bunyonyi • Lake Mburo • Mabamba Swamp

Gorillas • Lions • Leopards • Buffaloes • Hippos • Giraffes • Antelopes • Chimpanzee • Boat Tour • Bird-Watching • Nature
If you are traveling alone, please check the button "Traveling alone".
If you are a group of travelers and each one wants their own accommodation, please check the button "".
For couples, please check the button ""
For groups, we offer customized safaris.
Tour description
Uganda Safari – Visiting the popular National Park – Game drives – African culture experience – Boat tours – Gorilla trekking – Lions – Leopards – Elephants – Buffaloes – Giraffes – Chimpanzees

Day 1: After your arrival at Entebbe International Airport, you will be picked up at the airport and brought to your accommodation.
Depending on your arrival time you might have a chance to visit the Botanical Gardens in Entebbe or other activities around Entebbe.
The start of your Round Trip
Day 2: Driving to Jinja, a short break for lunch at the source of the Nile. Continue the journey to Sipi, where you will have your dinner at your Lodge.
Day 3: After breakfast hike the 3 Sipi waterfalls. Lunch and coffee tour. Relaxing sunset walk and dinner.
Day 4: Early morning breakfast, traveling to Moroto, passing Pian Upe Wildlife Reserve, with good chances of spotting wildlife on your way.
Day 5: Hiking Mount Moroto, visiting a Karamojong community for an African cultural tour.
Day 6: Traveling to the real African wilderness, the Kidepo Valley National Park.

Day 7: Morning and Evening Game Drive at Kidepo Valley National Park
Day 8: After breakfast, the journey continues to Uganda's biggest National Park – the Murchison Falls National Park.

Day 9: Early morning Game Drive at Murchison Falls National Park for the best chances to spot Lions and Leopards. After lunch, you will do a boat ride to experience the bottom of the Murchison Waterfalls. Hike to the top of the waterfalls to enjoy the beautiful scenery of the Falls.
Day 10: Travel to Kibale National Park – the capital of Uganda primates.
Day 11: Experience the Primates of Uganda with Chimpanzee trekking and a walk at the Bigodi Swamp.
Day 12: Travel to Queen Elizabeth National Park and enjoy your evening and relax at your lodge.
Day 13: Morning Game Drive at Queen Elizabeth National Park. In the Afternoon Boat Cruize on the Kazinga Channel.
Day 14: Travel to Bwindi Impenetrable Forest National Park via Ishasha which is famous for the tree-climbing lions. After arrival, you can relax or go for a nature walk to spot some primates.
Day 15: Gorilla trekking, the most exciting wildlife experience you can imagine.
Day 16: After breakfast travel to Lake Bunyonyi through Kabale with its beautiful landscape. After arrival and lunch, you may decide to relax or go for a village walk.
Day 17: Touring the different islands on Lake Bunyonyi, exploring the amazing scenery. You can visit the different islands including the punishment island, lepers island, Bushara island, the upside-down island, and also visit the Batwa community. If you take lunch boxes, you can enjoy your trip without interruption. It gives the birders the opportunity to view different swamp birds and water birds.
Day 18:Travel to Lake Mburo for an evening Game Drive or Boat Trip.
Day 19: Morning Game Drive at Lake Mburo National Park. Continue the journey to Entebbe with a stopover at the Equator.
Day 20: Morning trip to Mabamba Swamp for trekking the Shoebill and other Birds. Travel back to Entebbe Internation Airport, where you will have a chance for shopping at the malls on your way to the airport. If you are staying for some more time in Uganda, you will be brought back to your accommodation.


Accommodations you will be staying at during this trip
*variations are possible if accommodation is fully booked or not available.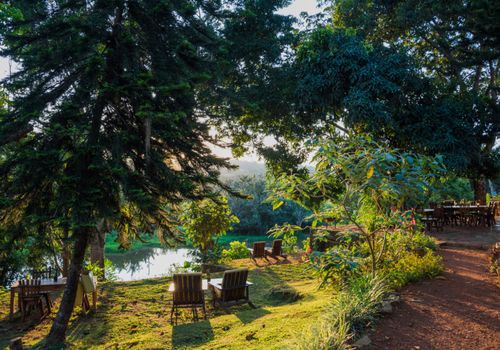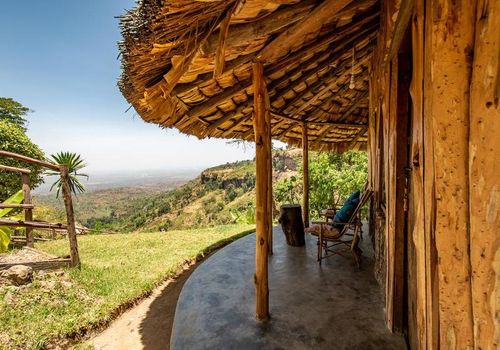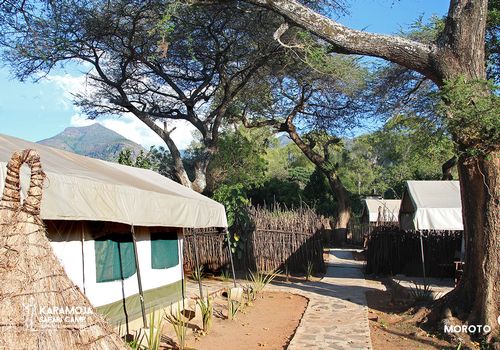 Kara-Tunga Safari Camp in Moroto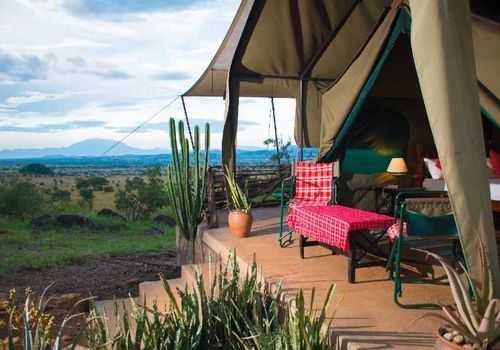 Kidepo Valley Savannah Lodge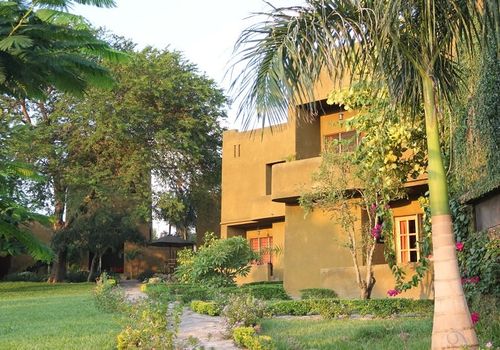 Fort Murchison in Pakwach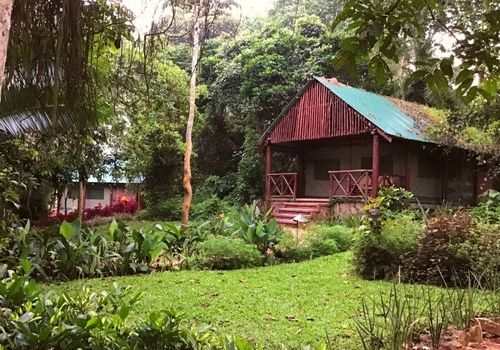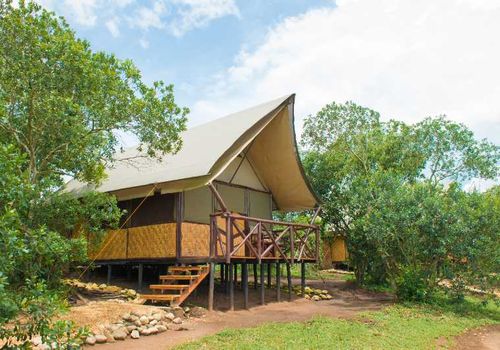 Bush Lodge Queen Elizabeth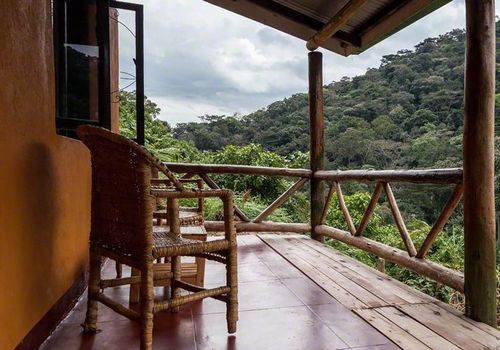 Gorilla Valley Lodge in Bwindi NP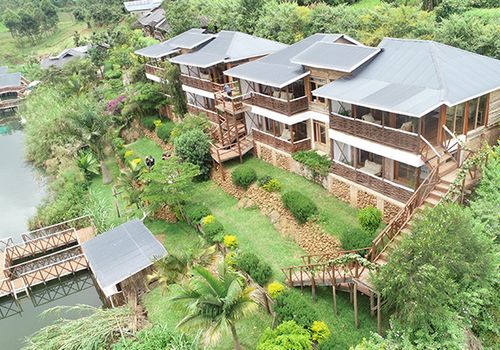 Lake Bunyonyi Rock Resort