6 Days Wildlife Safari – Waterfalls – River Nile
Price per person based on 2 persons sharing accommodation
Wildlife Safari • Hiking Sipi Falls • Source of the Nile • Murchison Falls National Park

Game drive • Wildlife • Hiking • Nature • Waterfalls • The Source of the Nile
If you are traveling alone, please check the button "Traveling alone".
If you are a group of travelers and each one wants their own accommodation, please check the button "".
For couples, please check the button ""
For groups, we offer customized safaris.
Tour description
Wildlife Safari, Hiking Sipi Falls – Source of the Nile

Day 1: After your arrival at Entebbe International Airport, you will be picked up at the airport and brought to your accommodation.
Depending on your arrival time you might have a chance to visit the Botanical Gardens in Entebbe or visit the Mabamba Swamp for a bird-watching tour.
The start of your Round Trip
Day 2: Driving to Jinja for a lunch break and exploring the Source of the River Nile. Proceed your journey to Sipi on the edge of Mt Elgon.
Day 3: Hiking to the 3 Waterfalls, whereby the route will be individually adjusted to your preference. Further activities like a coffee tour and sunset walk after the hike.
It is possible to do Abseiling / Repelling at the Sipi Waterfall with a dropoff of 100 meters, at an extra cost.
Day 4: Traveling to Murchison Falls National Park, Uganda's biggest National Park.
Day 5: Game Drive in the morning with wildlife spotting. Afternoon boat ride to the bottom of the Murchison Waterfall, hiking to the top of the waterfalls.
Day 6: Travel back to Entebbe Internation Airport or your accommodation if you intend to stay in Uganda for some more days.
Accommodations you will be staying at during this trip
*variations are possible if accommodation is fully booked or not available.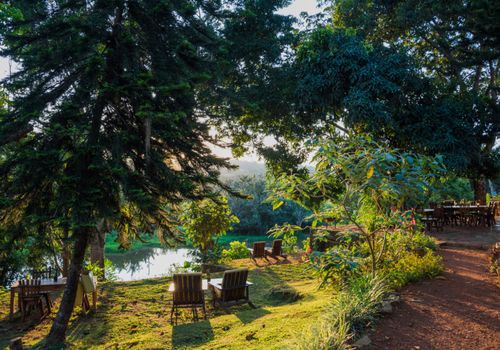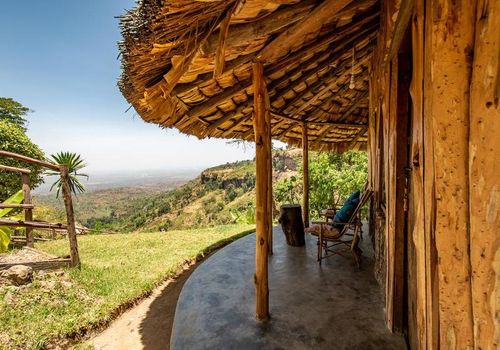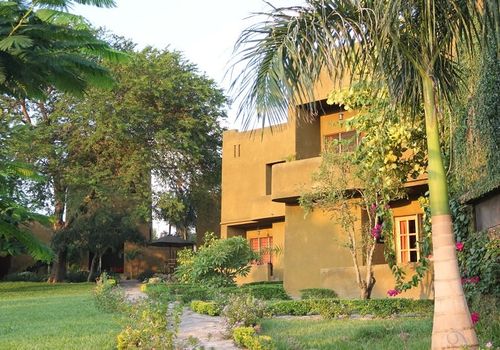 Fort Murchison in Pakwach