4 Days hiking trip Mt Elgon & Sipi Falls
The price is for 1 Person and includes camping gear.
If you are traveling with more persons, please add each additional person below, also please add the accommodation.
Highlights
Mount Elgon's highest peak – Wagagai – is 4321 meters above sea level. The view from the top is breathtaking!
The Mount Elgon trekking tour will take you there in 4 days.
The individual sections are of medium difficulty.
Your guide will take your speed and condition into consideration.
Hiking requirements
Good hiking shoes
Rain Jacket
Head torch
Extra shoes
Power bank for your phone/gadgets
Cover for your head
Scarf
Warm hand gloves
Short hiking tour description
Day 1 – Arriving in Sipi.
Check in at your accommodation of choice. Hiking the Sipi Falls.
Day 2 – The start of Mt Elgon trekking
Driving to Budadiri to the UWA Office for briefing. Joining the crew of rangers, porters, and cook with your guide.
The first part is about a 6km of distance to Sasa River Camp for lunch. After lunch, we will proceed to Kajeri Camp for the first night.
Day 3 – After breakfast proceed from Kajeri Camp to Mude Camp for overnight.
On the trip, you will be passing through bamboo forests and montane forests.
Day 4 – After breakfast, you will proceed to the Wagagai peak. Spend some time at the peak, enjoying the view, and returning back to Mude Camp.
After arrival, you will have some time for relaxing and enjoying nature at the camp.
Day 5 – After breakfast, we will be descending back through the Sasa trail to Budadiri. Checking out from Mt Elgon and driving back to your accommodation in Sipi for relaxation.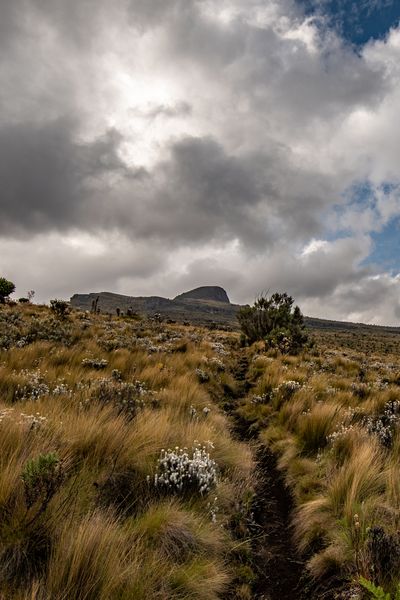 Accommodations on this trip
Budget accommodation
Noah's Ark Lodge Sipi
Crows Nest Sipi
Mid-range accommodation
Sipi Valley Resort
Sipi Falls Lodge

Luxury accommodation
Sipi River Lodge
Lacam Lodge

we were the first to make this tour. It was amazing. the scenery is breathtaking and our guide told so many stories that we had trouble remembering them all. We didn't mind the altitude. But it is very cold at night near the summit. Therefore, be sure to follow the recommendations of the guide and have the right equipment with you! But you can also rent them on site for a good price