Uganda – the Pearl of Africa
Located in the eastern part of Africa, where parts of the country are highlands, often more than 1000 meters above sea level, with several mountains, and lakes of which Lake Victoria is the biggest and most famous one and has very green vegetation.
Famous Mountains, like the Rwenzori Mountains in the west (once called the Mountains of the Moon), Mount Elgon in the East, once the highest Mountain in Africa, bordering Kenya, and several others are found in Uganda.
Not so popular about Mt Elgon is, that this mountain has the biggest caldera on this planet. Mount Elgon is a great opportunity for hikers to climb to the summit at 4321 meters above sea level. There are several rivers coming from this mountain, creating waterfalls, of which the Sipi Falls are among the famous ones. Even hot springs can be found there.
Uganda is a very green country. Many rivers are flowing through the land providing water for the vegetation and the inhabitants of Uganda.
In the western part of the country are many crater lakes, that create beautiful sceneries. Lots of forests, savannahs, and even tropical zones, are a habitat for huge populations of wild animals.
In short, Uganda is a paradise for birds, and animals as well as nature and wildlife lovers. It is a great opportunity for safaris in Uganda.
National Parks, protected against human destruction, are providing a safe space for animals to grow and expand their populations. Even though growing tourism, has some impact also in the National Parks, but still very huge areas stay untouched and free from humans, except for some researchers.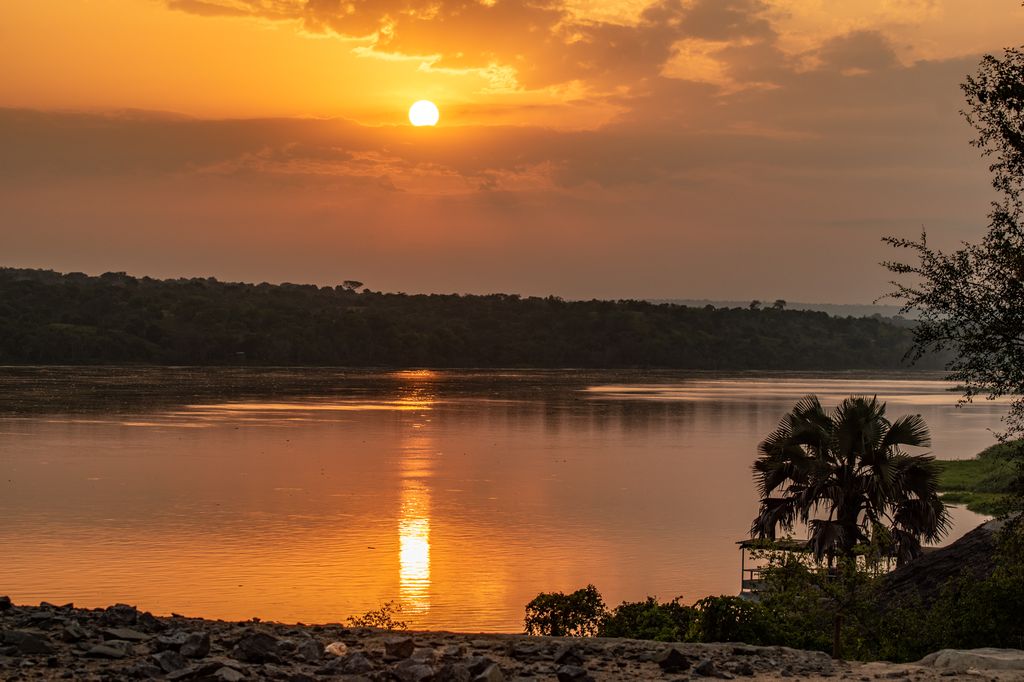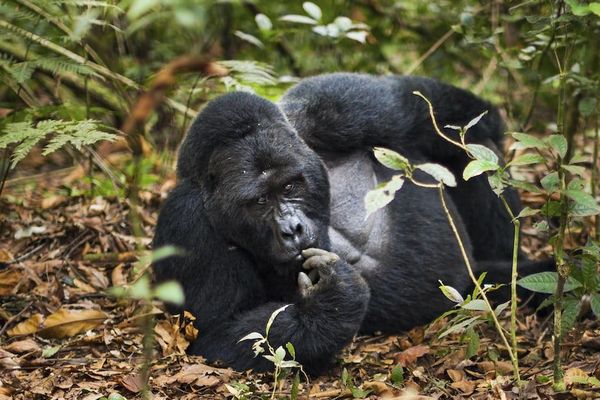 Uganda, home of the Mountain Gorillas
Even though Uganda is not so well known for its beauty, therefore much more for the Gorillas, residing in the Bwindi Impenetrable Forest National Park and Mgahinga Gorilla National Park.
When traveling to Uganda, you have the once-in-a-lifetime opportunity to meet these majestic creatures. Plan for this trip early to make sure you get the chance to see these gorillas.
You can participate in a guided tour through the jungle of Uganda, in search of the gorillas. On this tour, you can meet the gorillas, maybe even spot a baby gorilla, and even interact with them, in a safe way of course.
our top Uganda safaris with the best game drives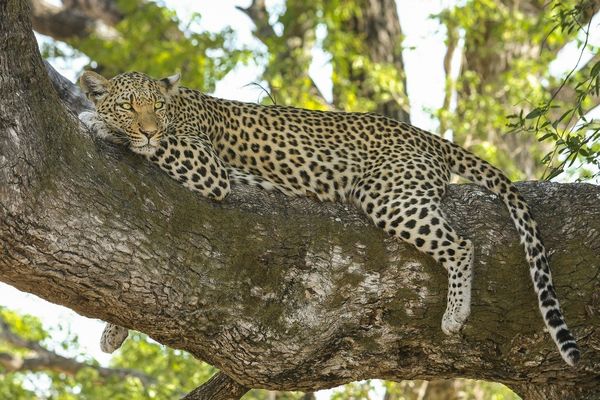 10 Days Uganda Safari – Big 5 – Gorillas

Rhino Sanctuary – Murchison Falls – Bwindi Impenetrable Forest – Lake Bunyonyi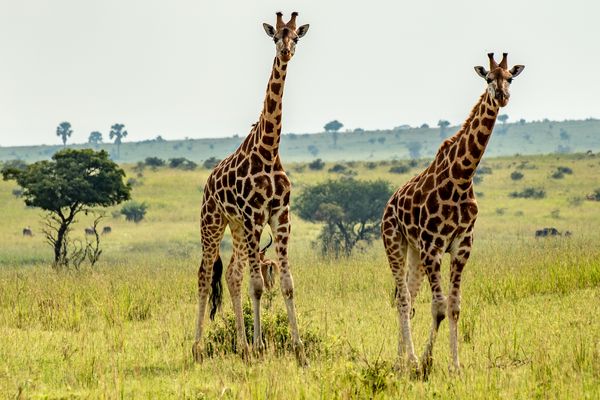 12 Days Uganda Safari – Wildlife pure

Jinja • Mount Elgon • Sipi • Kidepo Valley • Murchison Falls

Best time to explore Uganda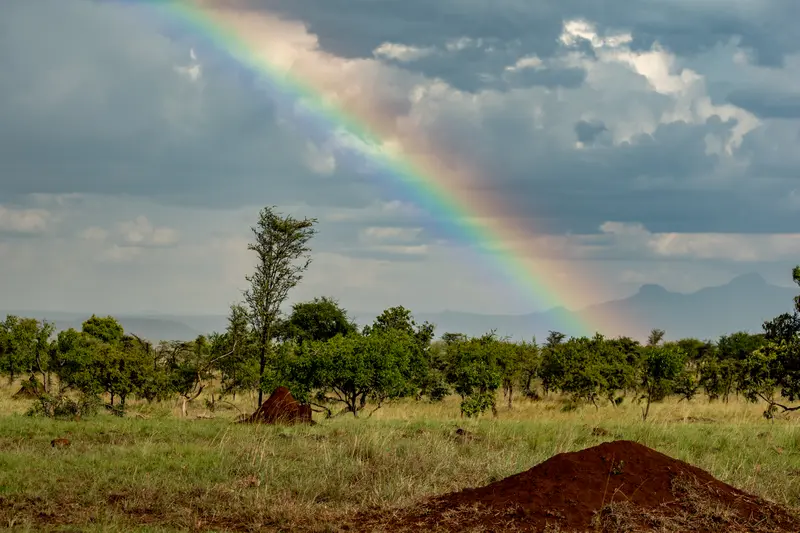 Uganda has different climate zones and the weather can variate quite a lot depending on which region you visit. While the mountainous regions are much cooler than the hot flatlands, they also can get rain more often.
The generally dry season, and the best time for exploring Ugandan Wildlife, is from December to February and June to August.
In the other months, it can rain quite a lot and sometimes heavily, while this can also variate from region to region. On rainy days it can become impossible to go for a safari game drive. The roads can get flooded or too muddy, which makes it impossible to drive through.
Note: On rainy days there are no Gorilla trekkings.
The dry season has some advantages. The grass in the savannah grasslands is less high and less dense. It is easier to spot wildlife and animals coming to water ponds.
Uganda – the country with ten National Parks
and ELEVEN Wildlife Reserves
Uganda – the paradise for nature lovers
Uganda's Flora and Fauna are very rich and very diverse. The beautiful landscape with forests that host very big populations of several bird species next to the wildlife. All kinds of birds can be found in Uganda. From the smallest to the biggest, tiny Hummingbirds as well as the big Marabou Stork.
Uganda hosts more than 1000 bird species. Many of them can be found anywhere, but of course, it is hard to spot them in areas with dense populations. In national parks, wildlife reserves, or even other areas where birds are not disturbed much by humans, they can be found easier.
Bird-watchers and bird-enthusiasts have a lot of opportunities to spot hundreds of bird species, it's a real paradise for bird photographers.
Of course, it is not only about birds. As Uganda has several national parks with lots of wildlife, everyone who loves animals will find satisfaction in game drives in national parks, spotting different animals in their environment.
It is a really different experience to meet wild animals in their freedom than in a zoo. The behavior of an Elephant in their environment is very different from that in a zoo and it is recommended to be aware that these animals can become dangerous to humans.